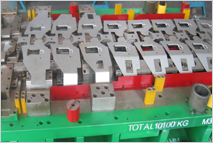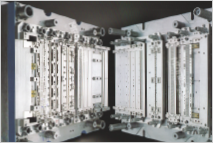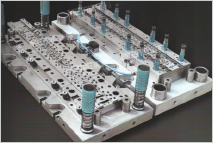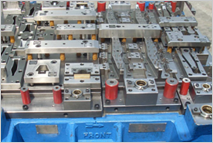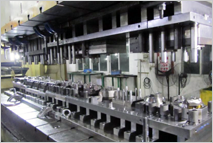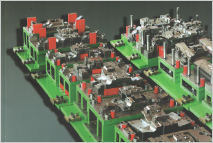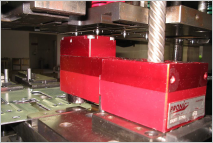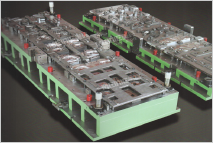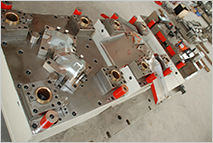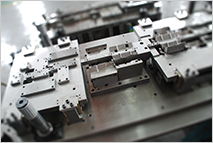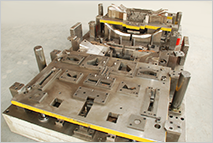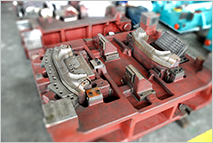 Design und Forschung / Innovative Stanz-Lösung
MEINIE dares to discover and create during tool design. MEINIE always seeks higher techniques than before to provide more competitive stamping forming solutions with "short lead-time, low cost, high qulity".
MEINIE is breaking through the past and put creative solutions and techniques into application, and build new standards.
In order to better accustomed to international competition, MEINIE continues to improve on employees, equipments, techniques, management, aiming to find further metal forming techniques.
The presents manufacturing solutions are not enough. We must look for the potential of newer solutions and create the future for metal forming together with our customers.
01. Zeichnung lesen und Teile untersuchen, Messmethode erfahren.
02. Streifenlayout Design nach Funktionen, Struktur und Toleranzen
03. Bestätigen die Material und Materialverbrauchesleistung und auch noch die Schmiedmaschinen-Daten der Kunde.
04. Konstruktionen der Werkzeug zu Zeichnen, nach die Förderung der Kunde
05. Konstruktionen Daten von Kunden akzeptieren lassen
06. Bevor Konstruktion zur Herstellung noch mal Technik Konferenz.
07. Terminplänen festlegen für Zusammenbau und Bearbeitung (ERP)
08. Erstproblauf der Werkzeug (Vergleich mit die Vorstellung beim Design, schnell Reagieren)
09. Technik-Konferenz für Werkzeug einstellen
10. OK Parts abgeben und Werkzeug überprüfen
11. Nach der Werkzeug aufnahm fassen die Design Prinzip und Technikdaten zusammen



© 2017 MEINIE. All material on this site is copyrighted by MEINIE, Inc.
MEINIE ® is a registered trademark. No images or copy on this site may be used without written permission by MEINIE, Inc.